Our staff is the best there is...bar none! With many years of collective work experience in the field of dentistry, they have seen every kind of dental case and are able to help you in any kind of situation!
Training and Expertise : As your dental health professionals, we want you to be confident knowing that we are a team of highly trained and skilled clinicians. We pride ourselves in providing the care you need to keep your smile healthy and beautiful. To give you the best possible service and results, we are committed to continual education and learning. We attend dental lectures, meetings, and dental conventions to stay informed of new techniques, the latest products, and the newest equipment that a modern dental office can utilize to provide state-of-the-art dental care. Also, being members of various professional dental associations helps us to care for our patients in the best way possible. To stay abreast of the changes and recommendations for our profession.
A Positive Experience : Building a foundation of trust by treating our patients as special individuals is vital to our success. We understand how uneasy some patients may feel about their dental visits, and how we can make a difference in providing a relaxing and positive experience. Our entire team is dedicated to providing you with excellent, personalized care and service to make your visits as comfortable and pleasant as possible.
We thank you for allowing us to take care of your dental needs and look forward to serving you.
---
Meet the Team. Personally and Professionally. Passion with a Purpose.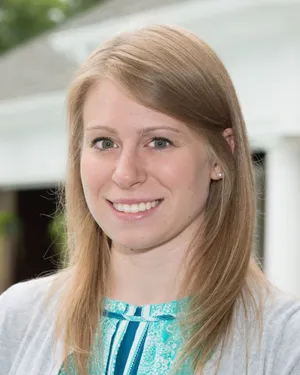 Dr. Stephanie Misco Shelestak DMD, PC
Dr. Stephanie Misco Shelestak was born and raised in Canton, Michigan. The oldest of three children, Dr. Misco Shelestak has
a younger brother and sister. After graduating from Grand Valley State University, with a major in Biomedical Science,
Dr. Misco Shelestak spent the summer working with children with special needs, giving them a wonderful camp experience.
From there she first came to Pennsylvania to earn her doctorate at University of Pittsburgh School of Dental
Medicine where she was nominated and accepted to the OKU, the dental honor society. Dr. Misco Shelestak then returned to Michigan for her residency, where she had worked at the Ann Arbor VA Hospital. Providing dental care to the veterans, it was a special experience for her, which she enjoyed immensely.
When not practicing dentistry, Dr. Misco Shelestak enjoys spending time with her husband and 2 dogs, Merlin and Fred. Together they enjoy watching sports, Pittsburgh Penguins are a household favorite! She also enjoys running, reading a good book, or planning next travel adventure!
Rossi Reed- RDH
Rossi graduated from the University of Pittsburgh Dental Hygiene program in 1996. Before starting at Dr. Misco Shelestak's office she worked at another office, in Grove City for 22 years! Rossi lives in Grove City Pa with her husband and two daughters. Rossi loves her job, and believes in treating every patient with kindness and making them feel welcome!
When not working, she enjoys camping, going to her daughter's school activities, and spending time with her dogs!

Karen Jackson- RDH
Karen began her career as a dental hygienist after graduating from Youngstown State University in 2004. She strives to make every patient feel confident with their smile and is a great educator. Karen is a licensed Public Dental Health Hygiene Practitoner and joined our team in the Fall of 2019.
She lives in Greenville with her husband, three kids, and her dog. When not at the office, she loves making memories with her family! Karen is a member of Bethel life, Greenville and enjoys finding ways to support and care for others.
Sheri - Dental Assistant
Sheri has worked as a dental assistant in northeast Ohio and northwest Pennsylvania for 40 years. She has attended numerous seminars over the years to remain current in dentistry and new techniques. She is certified in dental radiography and CPR. Sheri is excellent at her position and is passionate about dentistry and helping patients with their dental health. Her relationship with the patients is undoubtedly strong, Sheri will put you first and make you feel comfortable and relaxed.
She was born and raised in Howland, Ohio, where she raised her family and still makes her home. She and her husband Dean have five grown children and six grandchildren. She enjoys gardening, photography, and traveling. She especially enjoys spending time with her six grandchildren, dog Luci and her cat Ellie.
Crystal- Office Coordinator
Crystal brings 12 years experience with her, shes the first face you'll meet upon entering the office. Shes very knowledgeable in Dental Insurance, and is more than happy to answer any question you may have reqarding your appoinments, insurance or even a bill. Crystal is current in CPR, and basic life support. She attends continuing education courses to stay up to date in her profession!
Crystal and her husband live in Vienna, Ohio, on a small farm, with their 2 dogs and 3 horses! She enjoys spending time with family and friends. Crystal and her husband enjoy traveling anywhere west of the Mississippi, camping and riding their horses!